About
Me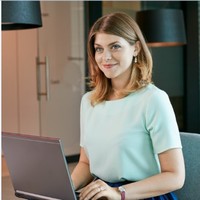 Hello, I'm Alina, a self-taught Web-Developer with a passion for bringing ideas to life. I hope to be part of a team where I can use my development knowledge to contribute to new projects, learn new technologies and code full time.
Main technologies I know
Javascript ES6+, React.js, HTML5, CSS3, SCSS, Bootstrap 4, JQuery, DOM scripting, SVG, AJAX, JSON
Main tools I use
NPM, Git, Bash Command Line, Webpack, Babel, Visual Studio Code, Atom, Adobe Illustrator
What you will get
Coding has become my biggest passion and you will have 100% of my efforts and dedication in creating new content.

I am very hard-working and dependable, a support to my colleagues when in need, and a good teacher when others require my knowledge.

I like a good challenge and I am certain together we can build great things.